​Marathon Maple Festival

Civic Center, 

Marathon, NY

​http://www.maplefestival.org/

Mifflinburg Christkindl Market

December 7,8 & 9

Market Street

Mifflinburg, PA

https://www.oldchristkindl.com/

Memory Garden, originally created for my friend Lauri: $125.00.  This is a  goose egg. Limited edition.

The Girl with Kaleidoscope Eyes ; created for my friend Sheri.   $125.00 this is a double yolk turkey egg. Limited edition.

I like the slightly archaic term:

Lady beetles.$45.00

Love is Blue $80 each

Double yolk turkey eggs.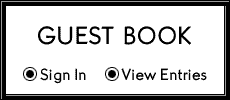 Lilac Festival. Goose Egg $125.00

Double click here to add text.