​Marathon Maple Festival

​April 15-16

Civic Center, 

Marathon, NY

​http://www.maplefestival.org/

Allentown Art Festivval

June 10-11

Delaware Ave

​Buffalo, NY

https://www.allentownartfestival.com/

Corn Hill Arts Festival

July 8-9 2023

Rochester, NY 

cornhillartsfestival.com

Syracuse Arts & Crafts Festival

July 28-30

Hopefully on Columbus Circle

Syracuse, NY

https://www.downtownsyracuse.com/events/signature/syracuse-arts-crafts-festival

Lewiston Art Festival

August 12-13

Center Street

Booth 425

https://www.artcouncil.org/events/lewiston-art-festival-2023

​Mount Gretna Summer Craft Market

August 19-20

BOOTH #9

Mount Gretna PA

https://mtgretnashows.com/

Colorscape Chenango Arts Festival

September 9-10

East Park

Norwich, NY

https://festivalnet.com/21004/Norwich-New-York/Art-Shows/Colorscape-Chenango-Arts-Festival

Artist's Row

September 17 10 AM-4 PM

Rochester Public Market

Letchworth Arts & Crafts Festival

October 8-10

Perry Park

120 Lake Street, Perry NY

Canandaigua Christkindl Market

November 10,11 & 12

Granger Homestead

Canandaigua, NY

Mifflinburg Christkindl Market

December 7,8 & 9

Market Street

Mifflinburg, PA

https://www.oldchristkindl.com/

Memory Garden, originally created for my friend Lauri: $135.00.  This is a  goose egg. Limited edition.

The Girl with Kaleidoscope Eyes ; created for my friend Sheri.   $135.00 this is a double yolk turkey egg. Limited edition.

I like the slightly archaic term:

Lady beetles.$55.00

Love is Blue $85 each

Double yolk turkey eggs.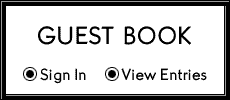 Lilac Festival. Goose Egg $140.00

Double click here to add text.